Building a minimum viable product (known affectionately as an MVP) is one of the most effective ways to gather important information as a startup.
Not only can this valuable, bare-bones approach identify the key product features that a specific market has been lacking, but it quickly validates a concept for investors and customers alike.
By making a minimum viable product available as early as possible, we can easily gauge how it's going to be received and tweak our UI, features, and product concept to create the perfect full version that customers will adore.
As a CTO, I have no desire to build a product that's based purely on assumptions. In fact, I prefer being strategic and knowing that a product is going to address an issue better than anything that's currently out there. It may be a tricky situation to navigate at first, but being able to prove or disprove our initial ideas with a real-life target audience is a development strategy that I've always appreciated in business.
Whether you're a budding creator wanting to use the Smarter platform to host your algorithm, a small business looking for reusable AI solutions, or a potential investor seeking more information on our approach, simply read ahead.
This article will delve into why a minimum viable product is so important to startups, and how it helps us assess product-market fit.
At Smarter, we feel that knowledge is power.
And the MVP? Well, it's our ultimate partner in crime for garnering the insights we need to hit the ground running.
Why Is The Minimum Viable Product Important to Startups?
It helps us validate our product quickly based on market feedback
Releasing a fully developed product always comes with associated risks, but focusing on an MVP model allows us to remove ambiguity and minimize risk based on market feedback.
By having a product that consists of core features and no fluff, we can measure our product against tested metrics and figure out what's worth pursuing (and what can be left behind!).
Startups are often working based on value assumptions and growth hypotheses, and we need to validate these as early as possible to see how viable our product will be in the big, bad business world.
If we stick with MVPs, we can test the bare-bones features that'll be found in our final product, assess its traction with customers, and figure out product-market fit as early as possible.
Equally, we can assure investors and stakeholders that they'll see ROI without hedging their bets on hypotheticals.
A win-win, by all accounts.
If you're wondering how successful this can be in practice, take the billion-dollar MVP startup Airbnb as an example. This company started as "AirBed&Breakfast" in 2007 and involved just two people, a mattress, and a living room in San Francisco.[1] Flash forward, and you're looking at a $35-billion-dollar company that operates all over the world.
Similarly, the ride-hailing app Uber has experienced explosive growth and completely disrupted the marketplace when it first launched as an MVP. The idea was brought to life after two entrepreneurs were unable to catch a taxi in Paris.[2] It began with a 3-car trial run and is now worth an astonishing $43.2 billion. I've personally built MVPs where the server technology was just a person sitting at a computer, typing responses.
These examples have one thing in common – the companies saw a problem that needed solving and started small with an MVP that took the market by storm.
It helps us focus on what the customer wants
One of the major reasons for using MVPs is that they're inherently customer focused. Not only do they help us discover market reach and viability, but they help us engage with users from the outset.
By allowing early adopters to test our product in its early stages, we can iron out any technical glitches and make improvements to our final prototype.
By doing this, we make the finished product 100% customer orientated, which helps boost our credibility and creates a base of satisfied customers that we won't struggle to retain in the long run.
After all, the customer is always king and what they say goes.
It may be tempting to include a myriad of fun features and nifty gimmicks in your product, but these may not be as useful to your target market as you initially think.
We want our final product to be as streamlined and uncluttered as possible, and MVPs are the perfect way to prioritize key features through the cycle of launch, feedback, and alteration.
Everything we do is data-driven, so we'll only ever implement what we know people want.
It allows us to prioritize our creators
As our platform is specifically designed for machine learning MVPs, we are always looking to help our creators build an ideal solution without worrying about pesky operating or marketing issues.
By engaging with us, you'll be able to get quick customer feedback and evolve your solution in a safe space. When it's ready (and you're making the big bucks!), you can move over to a bespoke platform to continue your journey.
You'll only pay when you sell, making the Smarter platform a risk-free, MVP playground for budding creators with big ideas.
In a way, you'll become the CTO of your very own micro-SaaS that puts you right in the driver's seat.
And what could be better than that?!
It gets us out there quicker
Part of the beauty of an MVP is its ability to release quickly and offer companies near-instant feedback.[3]
It's a well-known fact that it can take years to get a product to market if you're worried about its suitability.
However, you can easily skip this painful process and the expense of mass investment by getting something out there – stat.
I'm not denying that there are benefits to perfecting a product, but you may miss striking while the iron's hot. If you wait too long to launch a potential solution, you may find that someone else has pipped you to the post or worse, that the issue no longer exists for most potential customers.
Simply put – it'll be too little too late!
MVP Development: My Strategy as a CTO and Why We Shouldn't Sleep On MVPs
It's ideal for assessing product-market fit
It's extremely important to assess market demand for a product before releasing it to market. Otherwise, how would you know who to target or how well your product will sell?
If you're not familiar with product-market fit, it's essentially what happens when you've identified a target consumer in a market and you're offering them the right product for their needs.[4]
It's not so much about numbers and figures (although they're certainly important) but having a deep understanding of how your customers feel about your product from the get-go.
As a startup, we always want to focus on the problem we're solving and how we can fill a gap in the market. We need to be brave enough to approach customers who've tried our MVP and gather the information we need to adapt features and take things to the next level.
With this feedback in hand, we attain organic growth and find customers through word-of-mouth as opposed to relying on strong marketing drives. In theory, this should drive sales, lead to favorable reviews, and increase usage.[5]
This isn't to say that our marketing budget won't be an important piece of the final puzzle, but delivering a near-perfect product that's been tried, tested, and validated by several groups at the MVP stage?
Totally priceless.
Bootstrapping allows us to focus on meaningful metrics without sacrificing quality
Another thing that I've focused on as a CTO is bootstrapping. For context, this is essentially when a company starts with very little external capital, taking a lean growth approach and operating from cash flow produced exclusively by the business.[6]
Although this approach won't work for every company, it can give excellent control over direction and business decisions. What's more, you can focus energy on sales and product development, which directly link back to customer satisfaction and organic growth.
By building the financial foundations of our business, we automatically become more appealing to future investors as a stable and self-sufficient operation looking to make a difference.
When you have full control over direction, we're able to prove the product's potential and iron out any teething problems quickly, efficiently, and effectively without dealing with organizational red tape.
I've made a concerted effort to keep an eye on our Net Promoter Scores (NPS) too (although it fluctuates wildly during MVP- so it can't be used as a north star metric). These handy measurements give us invaluable insight into how our products are performing with customers on the ground.
As 92% of customers are more likely to trust word-of-mouth over traditional advertising,[7] keeping our NPS sky-high is something we're actively interested in.
By tweaking and reintroducing our MVP over time, we can easily build a positive growth cycle, retain existing customers, and find promising new leads.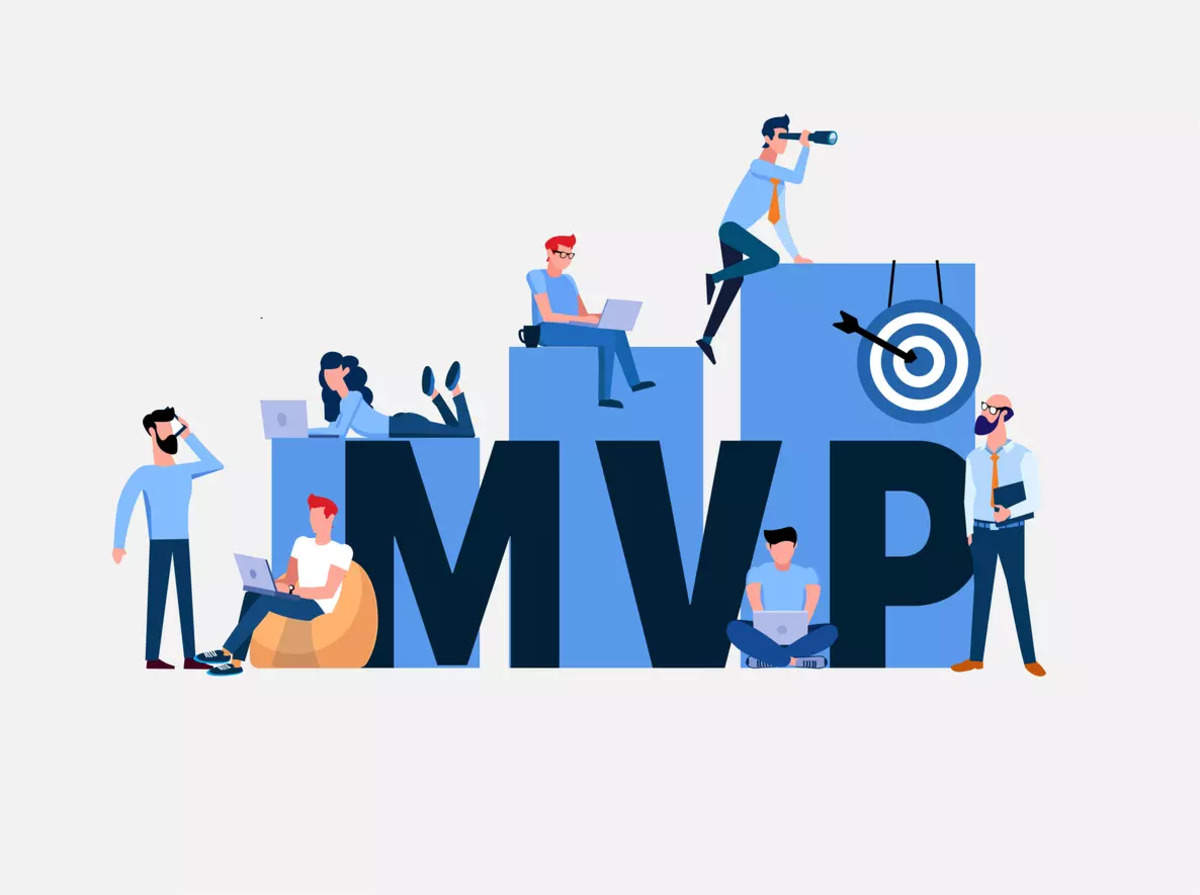 So, what have I learned in my time as a CTO?
The main thing I've learned during my time as a CTO is that agile development is crucial for success.
While our competitors may choose to spend years agonizing over additional features that may not land with consumers, we believe that testing our ideas directly with users and implementing feedback in real-time keeps us ahead of the game.
As I've mentioned, with a minimum viable product we can instantly see what resonates with our target audience (and what simply doesn't!). This allows us to go back to the drawing board without wasting capital on a solution that's a total dud.
It may be slightly geeky, but I often like to refer to what Yoda once said in The Empire Strikes Back when it comes to my overall business approach: "Do or do not. There is no try".
As we have the right mix of expert insight and market knowledge behind us, we fully believe in getting stuff done at Smarter.
We may not be dealing with the same stakes as Luke Skywalker, but we like to think that improving product-market fit, boosting customer satisfaction, and providing reusable AI solutions to businesses are just as important as defeating the Dark Side and protecting the Empire.
Well, almost.
By constantly tweaking our product based on data-driven insights, customer feedback, and embracing the beauty of bootstrapping, we needn't release a product based on assumptions.
Instead, we can gather all the data required to deliver what our customers truly want with bundles of confidence.
Cheers to that!
[1] Leigh Gallagher, "The Inside Story Behind the Unlikely Rise of Airbnb", last modified April 26, 2017, Knowledge at Wharton, https://knowledge.wharton.upenn.edu/article/the-inside-story-behind-the-unlikely-rise-of-airbnb/
[2] Dan Blystone, "The Story of Uber", Investopedia, last modified September 19, 2021, https://www.investopedia.com/articles/personal-finance/111015/story-uber.asp
[3] Amit Manchanda, "A Step-by-Step Guide to Build a Minimum Viable Product (MVP)", Net Solutions, last modified August 17, 2021, netsolutions.com/insights/how-to-build-an-mvp-minimum-viable-product-a-step-by-step-guide/#:~:text=The%20purpose%20of%20building%20an,include%20it%20in%20future%20iterations.
[4] Eric Jorgenson, "Product/Market Fit: What It Really Means, How to Measure It, and Where to Find It", last modified June 21, 2015, https://www.ejorgenson.com/blog/product-market-fit
[5] Marc Andersson, "The Only Thing That Matters", last modified June 25, 2007, PMArchive, https://pmarchive.com/guide_to_startups_part4.html
[6] Alejandro Cremades, "The Pros And Cons Of Bootstrapping Startups", Forbes, last modified Jan 13, 2019, https://www.forbes.com/sites/alejandrocremades/2019/01/13/the-pros-and-cons-of-bootstrapping-startups/?sh=6af40331273d
[7] Sadar Danish, "The MVP of NPS: What Are Net Promoter Scores?", NEWSWIRE, last modified Oct 4, 2021, https://newswire.net/newsroom/blog-post/00231730-the-mvp-of-nps-what-are-net-promoter-scores.html